~ Sundrop Crystal ~ Gifts and Gift Boxes ~
Fine Swarovski Crystal Prisms Since 1998

~ Gifts And Gift Boxes ~
A Note About Packaging and Gifts
---
Please let us know the Date Your Gift is Needed so we can get it there on time for you.
~ If You Envision Separate Gift Boxes For Each Item, Please Tell Us ~
Otherwise Your Crystals Will Be All Together In One Box (Extra Charge - See Details Below).


~ Gift Boxes ~
If you order one single crystal, it will be gift packaged automatically. If you order multiple crystals and need extra gift boxes, please put a NOTE on your order. We will package the crystals any way you want them. Please see our detailed information below.
Extra gift boxes are $1.99 Each.
Additional gift boxes must be REQUESTED.
We may give a discount on large numbers of boxes at our discretion. We will add the charge for the boxes to your order. Note: There are some items that we DO NOT have gift boxes for, such as brass ornament stands and windchimes.
Thank You! Happy Giving!
---
~ Gifts Sent To Yourself ~
All of your orders are packed attractively before being sent to you. However, if you've ordered a gift and are having it sent to yourself, we want to make sure that you receive your order the way you would like to have it.

For example, suppose you've ordered 10 crystals. Normally, we will put all 10 crystals into one box to send them to you. If they're all for you, that's great! But, if you've ordered 2 for a friend and 8 for yourself, you might like the 2 for your friend to be in a separate box. If so, please let us know.

Each crystal is separately wrapped, so you won't know what's inside until you unwrap it. This might drive you crazy if you're looking for something you bought for someone else. Of course, if you plan to open it all anyway, then you're all set. If you would like all or some of the crystals labeled, we can do that. It takes extra time, so please make sure you really need labels before requesting them.

We're not looking for extra work, we have more than enough already. But, if there's something special you'd like us to do for you, please let us know. We can box each crystal separately if you wish, or box them in groups according to your wishes. There is a charge (each) for separate gift boxes. Please see top of page. Just write directions for us on your order and we'll gladly take care of it for you! Charges will be added to your on-screen order total. Don't worry, we'll be as gentle as possible.



---

~ Gifts Sent to Someone Other Than Yourself ~

We are happy to send a gift directly to someone for you. Please place a separate order for each gift. When we send out a gift order, we do not include an invoice in the package. The gift is attractively packaged as always, to delight the receiver!

We enclose a colorful printed greeting with a message that says "This is a Gift For You From ___________." We fill in your name so that the recipient knows who sent the gift. If you have a special message, such as "Happy Birthday with Love from Caroline", we will be very glad to write it for you. Just include directions for us on your order. We'll be happy to take care of it for you!



---

~ All Orders - Deadlines ~
Please Tell Us ~

If you have a deadline when you need to receive your order, or if you're just excited and want to get it soon, please tell us. We are very busy and the people who need their orders by a certain date are taken care of first. We're not slow or lazy, but sometimes we have a lot of orders, or we are working on a big order for a party, and things might get hectic. If we know you need your order, we'll put you at the front of the line. If we don't know about your needed date, we can't make sure to get it to you by that date! So, please be sure to let us know. We want to please you, that's our only rule! If you need more details, please see our Ordering Information. Thank you for your help!



---




Remember, If You Have Questions ~
Just Email Us At: Mail@SundropCrystal.com Thanks!

Thank You and Have a Wonderful Holiday Season!
We will ship to any country allowed by the United States Postal Service. You can check their website if you are not sure about your country. We will send your package by Air Mail. We can also use Global Priority Mail if you wish. This is more expensive and is not always faster. We will pack your items well to avoid breakage. We will attach the Customs information.

We are sorry, but we DO NOT KNOW exactly how much the postage will be until we mail the package. Usually it is NOT expensive. To get an estimate, simply order the item you want, then go to the shopping cart. Select the correct type of Postage (Outside USA), click Recalculate, and the website will show you the amount of the postage. Very easy.

The shipping cost depends on the size and weight AND on the individual country. Sometimes there is NO extra postage. Sometimes it is $5 to $10 extra for a large order. It usually is less than $20 total. If it is extra, we will charge you the extra amount. If there is no extra cost, we will not charge you any extra. Your shopping receipt will be sent to you via EMAIL only.

PayPal: If you use PayPal to pay for your order, and there is extra postage, we will NOT mail the package until the extra charge is paid. (We are very sorry, but some people forget to pay us the extra.)



~ Thank you for shopping at Sundrop Crystal! ~

We Welcome Your Orders From Other Countries.
If You Have Questions, Please Let Us Help!




---




---

Here Is Our E-Mail Address!

---
Remember, If You Have Questions ~
Just Email Us At: Mail@SundropCrystal.com Thanks!
Thank You ~ And Greetings Around The World!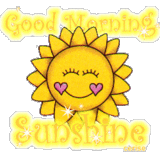 ---
Enjoy Beautiful Crystal and Rainbows!

---

~ Fine Swarovski Crystal Prisms Since 1998 ~
~ SUNDROP CRYSTAL ~
---

Thank you for your interest in Crystals!
Greetings from the USA!

---
---
---
---